Part 3: Crisis Communications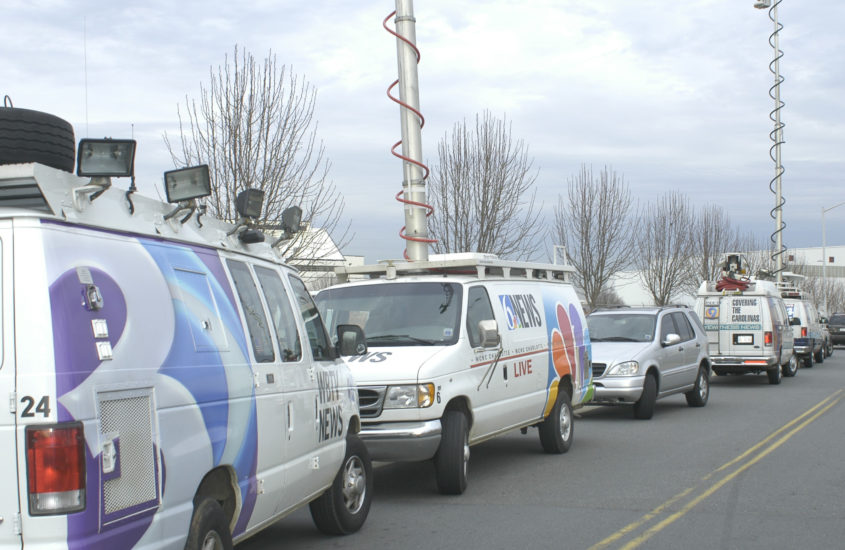 This is part 3 of a 12-part series describing the consequences of a typical large-scale loss of life incident. Following the framework of the 12 principles of Crisis Management, I describe these consequences and offer best practice solutions for each consequence.
Consequence 3
There is non-stop 24-hour media coverage ranging from wild speculation to authoritative reports, all of which impact and drive families, political actions and investor reactions. There are multiple sources of information, many inaccurate; there are images of distraught families, endless "technical experts" and baseless speculation, looking for someone to blame. Today, the media consists of the traditional reporting channels as well as citizen journalists.
Solution
This is a job for your crisis communication team. Your team should be lead by a Crisis Communications Director. There should also be several local Spokespeople. In a large loss of life incident, the story will be "local" in many areas, including those locations that the victims are from. Remember, it is not about you. The way you address media in your own location may be different from the other locations; you may need to adjust your way of working with the media. You should also have spokespeople at the incident location and company headquarters. Additionally, as part of your plan, the CEO and technical experts should be trained in how to address the media, as well as the survivors and families.
Following your plan, you should activate your media call center, providing a central point to collect and prioritize the media inquires. Here you can also start to get a sense of what the lines of inquiry are and to identify and solve problems before they grow. Next, you will start media monitoring. This is to capture and examine what is being said by all areas of the media, including the social media pages, so that you can quickly respond to comments and even requests you may get from families through these channels.
You should consider communicating through multiple means and to multiple audiences. Consider and plan for press releases, tweets, company Facebook page posts, a private Facebook page for families, a memorial Facebook page, video messages and most importantly survivor and family briefs.
Your first message should be crafted before the event occurs so that it can be released quickly. It should have 3 key parts – 1 You are aware of an incident; 2 You have a resourced crisis response plan and have activated that plan and 3, your primary concern is for the those directly affected people (passengers/ guests), their families, and your employees and their families.
As the crisis develops, work with all involved parties. Remember to coordinate your response across all media channels and partners. If needed, establish the deployable media management center. Focus on three major audience groups – (1) those directly affected and their families; (2) public / stakeholders and (3) company employees.
Schedule regular updates and provide information to the media and employees, after you have briefed the families and friends. Provide technical briefs, not about the current investigation but about the areas people have questions about. If you are aware of problems, address them head on. A crisis is not the time to couch terms or mince words. Acknowledge the problem, provide the solution and talk about what you are doing. Crisis Communications is how you communicate the action being taken to solve the problem. Doing it in a transparent and coordinated manner establishes credibility with the survivors, the families and the public.
Also consider appointing company media liaisons who should be established with key government agencies and offices, which can then coordinate the release of information and emphasize the importance of sharing information with families first.
Most importantly, crisis communications is part of a crisis management program. It is of no value if the other consequences are not being managed or addressed. In a crisis, words must be supported by actions, spin doctoring does not work.
Example
Following the disappearance of Malaysia Airlines Flight MH370, Malaysia Airlines' spokespeople often had the right message but no actions were taken to support the messages. The media was often told things before the families. Messages were not coordinated among the other involved parties. Sadly, messages often contradicted each other and families justifiably and very quickly loss confidence as the airline and government lost credibility. This was a terrible response by both the government and airline; families staged protests against both. The airline and government made things worse for the families.
Financially, Bloomberg news services reported on June 26th,
"passengers were being deterred from taking flights" and "The way things are going, you can't think of expansion, you have to think about survival," Mohshin Aziz, an analyst at Malayan Banking Bhd., said in a phone interview from Kuala Lumpur today. "To get themselves out of the current situation, perhaps they should shrink in size rather than grow. Discontinue services to Europe and North Asia, just focus on the shorter-haul, medium-haul routes where they are doing fairly alright."
To view all posts in this series, click here.