Dear CEO…A new column in Kenyon's Client Newsletter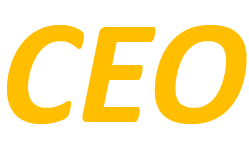 In our upcoming quarterly client newsletter, I've written a new feature called "Dear CEO…" with thoughts specifically for the CEOs of our clients. I've included the first Dear CEO installment below. The CEO has a very important and visible role in a response, but for most it is the first time they will experience a crisis of such magnitude. Emergency planners and risk professionals should also include in their preparation plans thoughts for preparing the CEO and their staff. This is the first instance of what will become an annual feature found in our client newsletter.
Truisms and observations from the field for the Chief Executive.
An incident quickly turns business as usual into chaos. For the Chief Executive, this is often new territory and presents enormous pressure to react. Amidst the stress of a response, it can be difficult to know the appropriate reaction. Once Kenyon is activated following an incident our experienced responders are there to offer guidance to the client, including the senior leadership team.
All accidents are political. Even if you are leading a private organization, different government agencies and other stakeholders (insurers, lawyers, special interest groups, alliance partners) will have a role and involvement. While all parties may have similar goals, they will have different interests and methods, including different expectations of you. Let the families' best interests guide your actions.
Countries with missing nationals will be involved. Despite your country of business, you must be conscious of the requirements and expectations of the nation where the incident occurred as well as requirements of those countries with missing nationals as a result of the incident. Share information proactively among these groups. Remember, what you do for governments and families in one country should also be done, or at least be made available, to all other countries.
Families won't judge you by the cause of the incident, but by your response to the incident. Yes, families will be upset that an incident occurred. But, they understand incidents and their consequences happen. They will be looking at the company's response to ensure it satisfies their needs and sensitivities. You can't control the incident; however, you can control the response.
There are three audiences: Families, stakeholders, employees. Families and stakeholders are obvious audiences that must be addressed. They demand it. As a leader in the company, don't forget about your employees' need for information and assistance.
Incidents do not end quickly. In most cases, this is not a two or three week process. A proper response is complex and often takes months to resolve. You must sustain the same level of priority, attention and sense of importance throughout the entire process, even when juggling ongoing, day-to-day business needs. A response is a marathon that starts with a sprint.
Failure to communicate is simply failure. Failure to communicate your actions, your intent, your sincerity or failure to help your audiences understand the process is devastating to a response and the company's reputation. Even if it is a government process, people will look to the company for information. Transparent, direct communication builds confidence in the company and their ability to recover.
Incidents require effective leadership. Effective leadership means involvement, timely decision making and the ability to make decisions that aren't always popular. You must trust your staff to make good decisions, delegate tasks with responsibility, and remain involved and present in the response. You must lead.