Asiana Fined by US Department of Transportation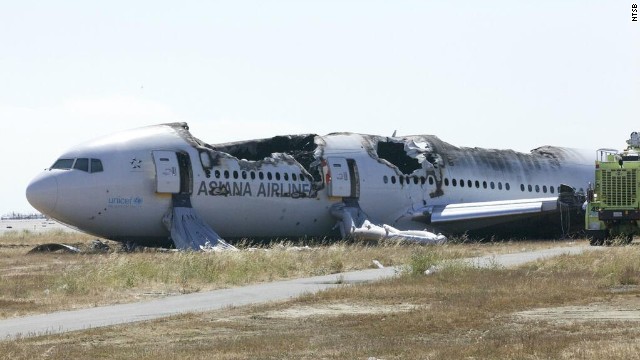 Eight months after Asiana Flight 214 crashed, the US Department of Transportation levied a $500,000 fine against the airline for violations of the Foreign Air Carriers Family Assistance Act (Enacted in 1997).  This is the first time the DOT has levied fines for violation of this act. So what happened?  Asiana failed before the plane crashed.
Crisis management, especially when there are injuries and fatalities, is a complex business.   In the aviation business it is even harder because you can't plan for crisis in a specific geographical location.   This requires having well trained and resourced systems that react immediately.  Focusing on key functional areas – call center for those directly affected and their families, a fixed crisis management center to immediately start managing, a deployable crisis management team and equipment to set up field operations at the site of the incident, a crisis communications team, government and local agency liaison teams, and a family assistance team.
It means having a CEO and leadership team who participate in exercises, who have been trained to address families; it means having a prewritten script and database system for the call center agents so needed information can be collected during the first phone call and more importantly so that people calling in are given vital information and consistent updates.
Most importantly, it means having a corporate view and culture that however rare accidents are – and they are very rare – they do occur and as such it is a corporate responsibility to respond and care for those directly affected in a professional manner. It means understanding that after a crash you no longer have crew and passengers (employee and customers), but you have people.  People from different religions, cultures, and lifestyles who now depend on you for helping them transition from what was normal (before the accident) to what is the new normal (after the accident).  As one family member said they don't want vengeance, they want empathy.
These things cannot be accomplished ad hoc.  If the management team had been trained, if systems had been in place, and the resources available then the fact that Asiana had only 12 staff members on duty and that the crash occurred in a different country away from their home base would not matter.
The DOT and the National Transportation Safety Board understood all of this when the various Family Assistance Acts were enacted.  As did other countries that have enacted similar legislation, Korea being one of them.  They also knew that a plan was just that, only a plan and that it required training and resources.  They even told the airlines in a written letter that any response to an accident would be monitored. Specifically writing, "we will investigate and pursue enforcement action where necessary," "in egregious cases modifications or revocation of the carriers' authority to operate," and "individuals could be subject to criminal prosecution."
None of this is new; these are old lessons that have been learned the hard way by new people.  In reality the $500,000 fine is the inconsequential piece of this.  Asiana could have faced criminal prosecution.  From a financial standpoint the passenger's attorneys will no doubt have a field day gaining additional damages caused by the indefensible poor response.  The final cost will be in the millions.
However the real cost and real fine has already been paid by the people directly affected, their families and the employees who did the best they could without the resources they needed.  In the end, after an accident, the best anyone can do is not make it worse.  Sadly, that is in fact what happened here.